Trauma, Addiction and Recovery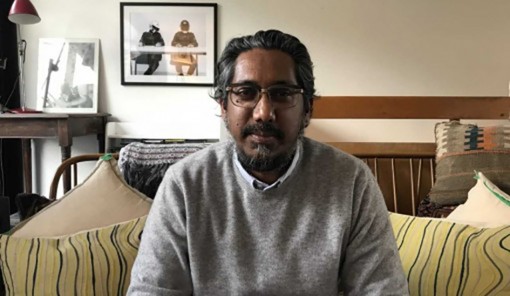 Trauma, Addiction and Recovery
Monday, January 24, 2022 - 19:00

to

Monday, February 7, 2022 - 20:30
Alternatives says:
An exploration of the causal factors of addictive disorders and how to treat them
Description:
Chula Goonewardene was a successful musician in his 20's and fell foul himself to the perils of addiction. He came into recovery in 2003 and has remained abstinent ever since. He is now a clinical consultant and Harley St psychotherapist and lectures on the Addiction Psychology & Counselling MSc at London Southbank University.
In this online course, Chula will take you on a journey to explore the causal factors of addictive disorders, what they really are, and how to treat them.
Trauma – Monday 24 January  7pm-8.30pm
We will start by exploring the word trauma, what it means in its broadest sense, how Adverse Childhood Experiences (ACEs) and traumatic life experiences, when left untreated, may cause us to develop coping mechanisms that become addictive disorders, which can then feed into our unconscious patterns of relating.
Addiction – Monday 31 January  7pm-8.30pm
In this session we will consider the differences and similarities of mind, mood and process addictions within the context of there being a variety of perspectives and approaches that can be taken, to understand exactly what addiction is, in all it's different permutations.
Recovery – Monday 7 February  7pm-8.30pm
Finally, we will explore what recovery really means with regards to the common treatment models of the statutory and private sectors, and examine how we recover from addictive disorders. Chula will share his tried and tested method of therapeutic interventions to support addicted individuals through a treatment process and into long-term, lasting recovery.
These are strong sessions on intense subjects. They have an educational focus, so that any anxious or trauma-related feelings that could be triggered, are less likely to be, to support a safe, learning experience for us all. Please do not disclose details of personal trauma or share anything in the discussions that could potentially trigger yourself or others.