Soul Retrieval - Returning the Fragmented Self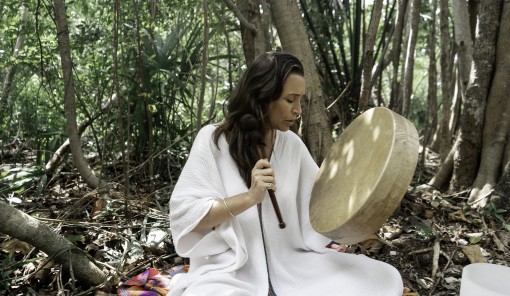 Soul Retrieval - Returning the Fragmented Self
Wednesday, June 29, 2022 -

19:00

to

21:00
Alternatives says:
Medicine Woman, Shamanic Practitioner, Retreat Leader, Author, Healer, Ceremonialist and Keynote Speaker
Description:
Shamanic, earth-centred practices are to be found in cultures throughout the world. Ancestral wisdom traditions have long celebrated the interconnectedness of all life, for all life is sacred.
The ancient practice of soul retrieval is based on the belief that when a person experiences trauma, he or she loses a part of his or her soul. In order to survive the experience, the soul part disassociates (a psychological term), becoming "stuck" in what is called non-ordinary reality.
A shamanic practitioner must travel in a "journey" (a form of meditation) to this non-ordinary reality to retrieve the soul part and restore it to the person or animal.
In returning soul parts, the shamanic practitioner restores balance, power and wholeness to an individual. In restoring a person to wholeness, the shamanic practitioner restores the ability of an individual to move forward in life with wisdom, clarity, courage and trust.
WORKSHOP OUTLINE:
In this two-hour practical workshop, we will explore the importance of soul-retrieval in a contemporary context, and understand how this ancient ancestral practice can benefit our lives and personal relationships in remarkable ways. Through a guided shamanic drum journey, process work and embodied awareness, we will reclaim aspects of self that have long been forgotten - aspects which hold our beauty, power and magic.
Symptoms of Soul Loss:
You have a difficult time staying present
You feel numb, detached and apathetic
Chronic depression
Falling ill all the time
You were very ill as a child
You experience memory gaps of your life after 5 years of age
Struggle with addictions
You have difficulty moving on after the death of someone
PTSD
You can't seem to move on after a breakup
Benefits of Soul Retrieval:
Recovery from traumatic experiences
Reconnection to one's true self
Restoration of sense of purpose
Opening of heart energies
Balancing of chakras
Ability to release the past
Assist willingness to forgive
Release from feeling "stuck"
Supporting the body to heal itself
Greater capacity for joy and love
Mental and emotional clarity
Strengthening of healthy boundaries
Awakening connection to all living things and the Divine
Expanding consciousness
Connection to spiritual guidance
Comfort, courage, and faith