SOLD OUT! Gyuto Monks of Tibet - Sacred Music Concert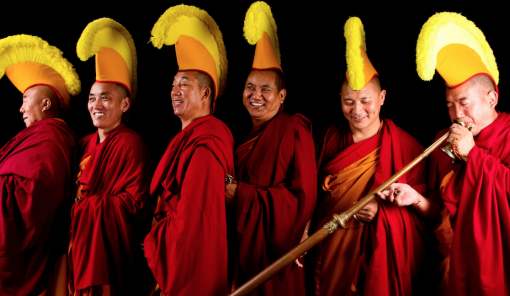 SOLD OUT! Gyuto Monks of Tibet - Sacred Music Concert
Tuesday, December 5, 2017 -

19:00

to

21:00
Alternatives says:
End of Year Cultural Celebration this Christmas like no other!
Description:
                                                    Open Mind, Loving Heart 
Experience the profound and special ancient sacred music of Traditional Tibetan chanting from the Dalai Lama's world famous Gyuto Monks of Tibet.
Masters of Tibetan Buddhist ritual and ceremony, the monks chant in a deep harmonic overtone, unique on the planet.
To be in their presence is to experience pure love and acceptance without judgement.
Experience for yourself a profound connection to the sacred through the Tibetan chants and songs of the world famous Gyuto Monks of Tibet!