Healing Through Dreaming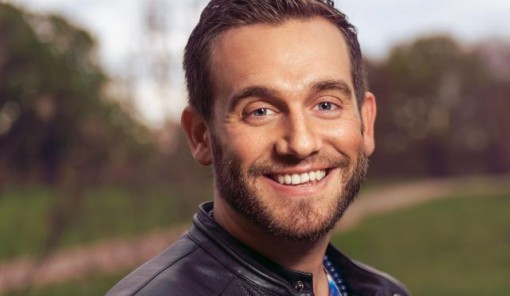 Monday, February 4, 2019 -

19:00

to

20:30
Alternatives says:
Sleep has been called the greatest medicine but perhaps dreaming is an even greater one?
Description:
In this brand-new talk Hay House author and lucid dreaming teacher Charlie Morley will explore both the ancient teachings and the modern science on the healing potential of dream & sleep practices.
Dream work and lucid dreaming practices have been used for thousands of years by the Tibetan Buddhists, Mexican Shamans and Sufis mystics who knew that the dream state was a "thin place" where the veil between the material and the mystical was permeable and so could be used to facilitate powerful healing by allowing the mind to move beyond habitual limits.
Nowadays the use of Mindfulness of Dream & Sleep and lucid dreaming practices to treat PTSD & trauma nightmares is well documented and Charlie will explore his work with Armed Forces Veterans, the MOD and survivors of childhood trauma to highlight this scientifically verified healing potential.
Lucid dreaming, the art of becoming fully conscious within our dreams might even be able to help treat physical ailments too. It's believed that the powerful placebo effect healing of the dream state works combines with the potential of visualised healing to directly counteract physical ailments and this talk will explore how lucid dreaming can be used to heal our own bodies too.
Lucid dreaming, may be the most direct way to heal both the mind and the body during sleep but other forms of sleep and dream practice such as Yoga Nidra, dream re-scripting, guided hypnosis and EMDR (which used waking state REM to facilitate healing) also provide powerful sleep related methods of healing. Charlie will discuss his work with these modalities too and provide undisputable evidence that our sleep & dreams can be used for healing.
About Charlie:
Charlie Morley is a bestselling author and teacher of lucid dreaming & shadow work.
He was "authorised to teach" within the Kagyu school of Tibetan Buddhism by Lama Yeshe Rinpoche in 2008 and has since developed a holistic approach to dream work called Mindfulness of Dream & Sleep and written three books which have been translated into 13 languages.
He's spoken at Cambridge University,  The Houses of Parliament, is a regular expert panellist for The Guardian  and has been named one of  The Next Generation of Meditation Teachers.
In 2018 he was awarded a Churchill Fellowship grant to research "mindfulness-based PTSD treatment" and continues to teach on retreats for armed forces veterans.