Winter Solstice: A Shamanic Celebration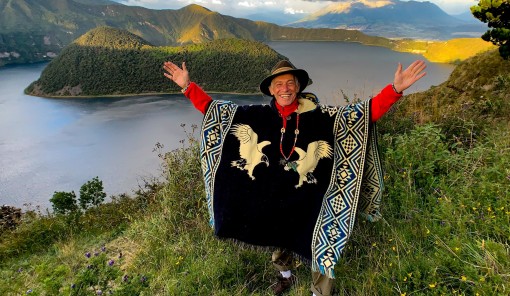 Winter Solstice: A Shamanic Celebration
Tuesday, December 21, 2021 -

19:00

to

21:00
Alternatives says:
Honouring the rebirth of Tata Inti (Father Sun)
Description:
Winter Solstice has been celebrated in cultures the world over for thousands of years. This start of the solar year is a celebration of light and the rebirth of the sun. 
The Winter Solstice is the time of longest darkness and shortest light north of the Equator.  It is a time that honours love and new birth, as well as the collective unity of humanity.
In this evening online event, we welcome renowned shamanic teacher, healer and speaker Itzhak Beery for a sacred Shamanic ceremony and ritual for this powerful transition. 
As our ancient ancestors did, we will honour the rebirth of Tata Inti (Father Sun) from the depth of the longest, darkest nights in recognition of our own struggles to overcome our shadows and mirror within ourselves the triumphant return of the light that empowers our Spirit.