Why Woo-Woo Works: 3-part online course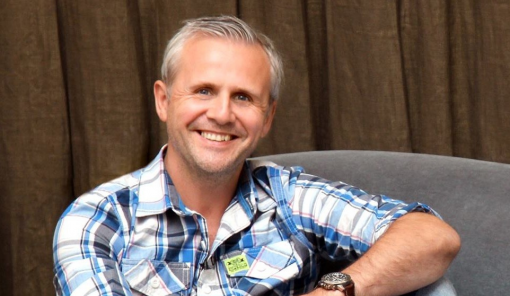 Why Woo-Woo Works: 3-part online course
Tuesday, April 12, 2022 - 19:00

to

Tuesday, April 26, 2022 - 20:30
Alternatives says:
Dr. David Hamilton is one of the leading experts in the field of the mind-body connection
Description:
Alternative therapies, healing modalities and spiritual practices are commonly dismissed as woo-woo, but many of these approaches are actually supported by compelling scientific evidence.
In this course you will learn about:
-How mental practices can aid healing
-The link between trapped emotion and disease
-How positive affirmations really work
-Research on how nature impacts the human nervous system
You will also learn the surprising science behind:
-The natural healer effect
-Reiki and other biofield therapies
-How crystals can work for us
-How perception shapes experience
-The type of conditions that are most conducive to psi (distant healing, prayer, ESP, etc).
In this course, David will share up to date science on these topics. You will gain an understanding of how they work and how you can apply specific practices to your life.
Whether you are a practitioner of alternative therapies or someone with an interest, this workshop will equip you with a deeper understanding of the principles that make alternative and spiritual practices work.
You will also gain specific strategies that you can use to enhance your practices, whether you use them for yourself or for assisting clients if you are a coach or therapist.
And if you are a therapist and have ever felt misunderstood by people because of your practice, this workshop will give you insights and science that you can share so that others might better understand what you do and why you do it.
The course will run over the following 3 Live sessions:
1) Trapped emotion, visualisation, and affirmations
In this session, David will share the different ways that emotions impact the brain and body and the science that connects trauma and disease. He will also offer a simple practice for helping to release trapped emotion.
David will also share the science of how visualisation practices impact the brain and body and teach an evidence-based affirmations practice that has been shown to help motivate healthy life changes.
2) Biofield Therapies and Crystals
In this session, you will learn how biofield therapies work and how to best optimise healing practices. David will also share the scientific evidence in support of Reiki and offer how to best optimise the 'natural healer effect'.
You will also learn the surprising science around how crystals can support meditation practices and even elicit changes in how we feel. David will also teach a simple science-based practice for using crystals to help create change or achieve goals.
3) Consciousness, perception, and the science of psi
In this session, David will discuss how your perception shapes your reality and share up-to-date insights and theories.
You will also learn about the main different ideas about consciousness (e.g., is it inside the head or is the head inside consciousness). David will also share up-to-date research into psi (prayer, distant healing, ESP, connectedness, etc) and teach a simple practice for optimising distant intentionality practices.