A Whole New Way of Thinking about Changing Your Life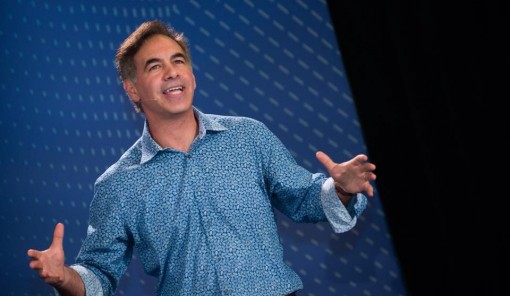 A Whole New Way of Thinking about Changing Your Life
Thursday, April 8, 2021 - 19:00

to

Thursday, April 22, 2021 - 20:30
Alternatives says:
Including 3 videos of Michael introducing the course
Description:
Most programs promising to help you "change your life" are based on three basic assumptions - that human beings are fundamentally flawed, that change is inherently difficult, and that because of those two things making a real and lasting difference in your life will take hard work and a lot of time.  But what if all three of those assumptions are just wrong?
In this fun and fascinating exploration, internationally renowned thought-leader, coach, and bestselling author Michael Neill will introduce you to a revolutionary new understanding that turns each of these assumptions on their head.   You will find yourself changing without having to take on a new belief system, make radical lifestyle changes, or learn and practice any techniques. In fact, you will simply enjoy becoming more of and living more from the heart who you already are - your essential self.
Each session will include a talk, an exercise, and lots of Q and A.
Once you have signed up to the course you will be given access to 3 videos of Michael introducing each course topic. (These are normally sold for $20, you will have full access as part of the course  – access requires sign up to Michael's email list)
Session One: The Inside-Out Revolution
Would you like to experience amazing clarity, peace, and freedom, even in the midst of challenging circumstances?  During your first session together, Michael will share three simple principles that explain where our feelings come from and how our experience of life can transform for the better in a matter of moments.
Understanding these principles allows you to tap into the deeper intelligence behind life, access your natural wisdom and guidance, and unleash your limitless creative power. You'll be able to live with less stress, greater ease, and a sense of connection to the larger unfolding of life.
Session Two: The Space Within
There is a space within you where you are already perfect, whole, and complete. It is a space of pure consciousness, the space inside which all thoughts come and go. It is the space of natural meditation; it is the space where miracles happen. In this second session, you will learn how to access this space within with or without meditating.
As you learn to rest more deeply in this space in the midst of daily life, you will experience mental and emotional healing, higher levels of performance and creative flow, and a sense of connection and intimacy with yourself and others that may well take your breath away. You'll find yourself growing closer and closer to the divine, even if you're not sure there is such a thing and wouldn't know how to talk about it if there was.
Session Three: Creating the Impossible
What's your impossible dream?  In your third and final session together, Michael will share a new understanding of creating that will allow you to accomplish more than you ever imagined without the constant stress and pressure associated with high achievement.
You'll start to distinguish creating in the world from "working on yourself", and discover how different the game of life starts to feel when you realize that empowerment isn't all it's cracked up to be. As Michael often says, "you're not the pilot on this mission - you're the plane."