The Way of the Shaman – INCA SHAMANS of THE Q'ERO TRADITION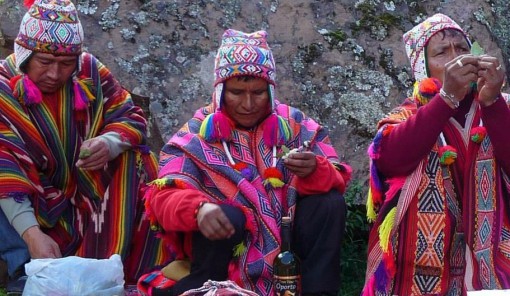 The Way of the Shaman – INCA SHAMANS of THE Q'ERO TRADITION
Saturday, August 22, 2015 - 10:30
Alternatives says:
When we see the world through the eyes of the shaman, we see a world in harmony with itself, where everything is sacred and meaningful.
Description:
In this workshop you will meet and learn about the way of the shaman of this tradition. Stepping out of the world of 'doing' into the world of 'being', you will come to understand that everything is alive and has its own song to sing.
You will explore how we bring harmony and right relationship to ourselves and to our world today and you will learn the beautiful practice of gratitude. You will discover simple yet powerful healing techniques to come back into balance with your essence self and to clear your energy field.
The day will close with a despacho ceremony, an active prayer for balance, harmony and right relationship with all of life.
Chris Waters will help to facilitate the day.  She is founder of Spirit of the Inca and Way of the Shaman training in UK and Europe. She regularly leads group to Peru and and works with the medicine people of the Q'ero tradition.
Don Francisco and Don Porfirio Sequieros Chino Pinares are two Inca shaman of the Q'ero tradition who have come to Europe to bring their message of Munay/love, Yanchay/wisdom, and Yankay/service.