The Tao of Miracles: Transform your energy, heart and mind with Radiant Chi Kung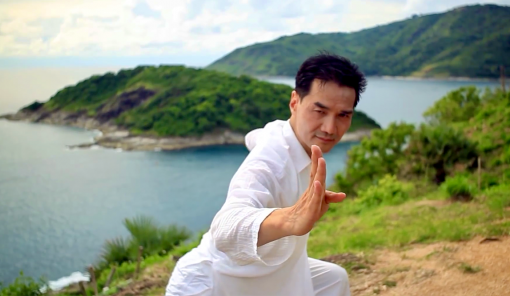 The Tao of Miracles: Transform your energy, heart and mind with Radiant Chi Kung
Thursday, February 3, 2022 - 18:00

to

Thursday, February 17, 2022 - 19:30
Alternatives says:
Become the radiant presence in this turbulent and beautiful world
Description:
There are 3 universal principles of success and longevity on which you can build an unshakeable foundation in this complex and challenging world. They will revolutionise the way you live and work, transforming your life and family through your radiant presence.
1. RADIANT ENERGY
To achieve meaningful and successful endeavours in life, you need High Vibrational Energy to attract, support and manifest your deepest dreams – cultivating Chi Abundance for radiant presence and supreme focus.
2. RADIANT HEART
What motivates you to get up in the morning to go to work? What makes you do what you're doing right now? Have you ever paused to ask yourself 'What is my life's purpose?' With a Radiant Heart, your life will become meaningful. Learn to develop and cultivate the burning heart desire to love what you do, and to do what you love. This will bring ultimate satisfaction and fulfilment to your life.
3. RADIANT MINDSET
How does your mind work? We all have been programmed in the past – what are your programmes? With the Right Mindset the world is your oyster and life becomes a blank canvas for you to explore and paint the most beautiful stories on. When your mind and energetic creative potential is unleashed, you can awake from dream-like mechanical living into a highly inspired and fully alive existence.
In this 3 part online course with Jason Chan, you will learn the highly effective practice of Radiant Chi Kung, to open and cleanse your energy channels, and transform your energy field. The course is experiential and includes gentle yet powerful Chi exercises.
Thursday 3 February 6pm-7.30pm
Introduction and Yin & Yang balance to root and to expand.
Jason will teach four major movements and after the session you will be encouraged to practice this powerful sequence and breathing technique for 15 minutes every day for the next seven days.
Thursday 10 February 6pm-7.30pm
Building on the first session, you will concentrate on opening the energy channels, flowing and strengthening.
A further 4 Radiant Chi Kung movements with breathing technique will be introduced. With the combination of the 8 movements, gradually you will achieve Chi cultivation, and later, Chi Abundance. Again, you will be asked to continue performing the sequence you have learned daily for 15-20 minutes
Thursday 17 February 6pm-7.30pm
In this final session, Jason will introduce you to the high levels of the mountain-top and the Golden Sun.
After 14 days of Radiant Chi Kung practice you may already feel more alive and rejuvenated; more energy channels (meridians and chakras) will be open and balanced. The last 4 movements will be shared with you to enable your mind and energetic body to become more radiant. This will help you to expand your consciousness, further to open up your loving heart. You will have now learned all 12 sequences of Radiant Chi Kung.
The greater the light, the calmer is the mind. Natural compassion and goodwill to all things will be restored.
If you are inspired to continue the Radiant Chi Kung practice on a regular basis, soon you will find yourself living in a higher energetic vibrational state. Not only do you find yourself healthier and happier, you will become a radiant presence in this challenging and beautiful world.
Jason recommends that you do not eat a meal immediately prior to the sessions.
Earlybird £65 to 20 January
Standard £85 from 21 January