Surrender: Break Free of Your Past, Realize Your Power, Live Beyond Your Story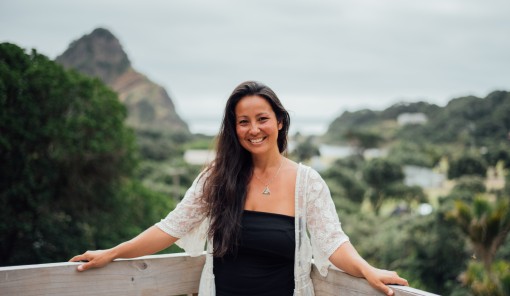 Surrender: Break Free of Your Past, Realize Your Power, Live Beyond Your Story
Monday, July 19, 2021 -

19:00

to

20:30
Alternatives says:
Maturation Coach & Facilitator, Integrative Holistic Counsellor, Author, Mentor & CEO
Description:
What if the one you have been searching for all this time is already within you? Your freedom, your wholeness, complete fulfilment, contentment and alignment? And the pathway home is not about gaining more or becoming a better version of yourself, but releasing, dissolving, surrendering all that you are NOT.
In her book "SURRENDER: Break Free of Your Past, Realise Your Power, Live Beyond Your Story", Master Maturation Coach Nicky Clinch, walks readers through powerful processes to break free from the stories and wounds that are confining them from their past to embody their authentic self and live with a deeper sense of alignment, wholeness and freedom.
Throughout her personal journey of self-healing, Nicky began immersing herself in studying and learning about the multiple complex layers of what it truly means to be human and what it is that blocks us and forces us to depart who we authentically are. She has trained in Macrobiotics, Oriental Medicine, Five Elements Theory, Energy Healing Alignment and breathwork, delving deeply into the power and capabilities of the physical and energy body. She has trained (and continues to train) in Ontological Inquiry, interrogating the function and aptitude of the mind, memory, survival and our ability to generate our reality. She has spent time deep in the Amazon jungle working with Shamans, immersing herself in the indigenous teachings of plant medicines, rituals and shamanic ceremony.  She has studied with teachers on spiritual awakening and the nature of consciousness, attachment and identity.
In her powerful book Surrender, Nicky Clinch is your companion on the transformational path of "surrender", providing empowering guidance as you clear the way for your true self to emerge. You'll experience a maturation process of letting go, self-love and rebirth, so that you can grow, heal and transform – and really start living the life you were born to live.
Alongside an effective and thought-provoking inquiry process with practical journaling exercises, Surrender is a cogent deep-dive analysis into your own consciousness, integrating life changing healing in mind, body, heart and soul. This book reminds you that in this world obsessed with 'fixing' is a much more liberating and emboldening pathway of healing waiting to walk you home. Nicky teaches her reader how to access the ability within them to dissolve suffering, heal the past and live aligned with self-worth, authenticity and freedom. Within the pages of the book you will:
Find out how to finally break free of repeated patterns and get off the 'hamster wheel' of emotional struggle you keep finding yourself on
Discover your true state of being, in which you are united, connected, whole and one
Embrace your essential nature and your beautiful, constantly growing mind, body, heart, soul and spirit
Become free of the incessant noise of your mind and connect to a space of stillness and internal power
Learn to anchor and root back here in the present whilst releasing the grips your past may have on your life
Grow, heal and transform so deeply, you come out of merely surviving your life and start truly living it.  In alignment with who you were always born to be.
Nicky's book Surrender invites you to come home to your authentic, radiant, empowered self to live a life of freedom and joy.