SOLD OUT! Wild Power: Embrace your menstrual cycle, reclaim the feminine path to power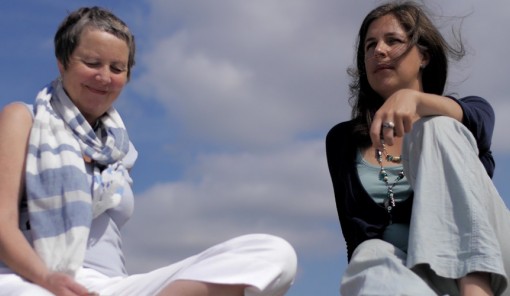 SOLD OUT! Wild Power: Embrace your menstrual cycle, reclaim the feminine path to power
Saturday, April 1, 2017 -

10:30

to

17:30
Description:
Would you love to feel the utter rightness and dignity of being a women? To discover that your body comes coded for power? And that the journey to realising the fullness and beauty of that power lies in the rhythm and change of your menstrual cycle?
We have a radical story to tell that is generating a new consciousness and reverence for our spiritual way as women. And you have a vital role to play. Your Wild Power is an animating presence contained within your menstrual cycle process, a holy intelligence, holding the blueprint of who you are and your highest potential. It's calling you to claim who you are in service of us all.
Join us on this workshop to explore the female initiatory path to power and learn how to release the resources, gifts and insights inherent in your body's cyclical rhythm.
You'll discover:
The full story of a woman's initiatory way over the arc of her life
Your inner compass for navigating this way and cultivating your power
The ultimate mindfulness practice for women
How to connect with your Calling and realise it in the World
And how to access the infinite blessings of menstruation itself—bliss, ecstasy, love, trust and visioning.
About Alexandra and Sjanie
Co-directors of Red School, Alexandra and Sjanie have developed a radical new approach to women's health and wellbeing, creativity, leadership and spiritual life based on the power of the menstrual cycle.
With combined expertise in the fields of psychotherapy, hypnotherapy, coaching, embodied movement practices, teaching and facilitation, we are published authors and experts in the field of women's wellbeing and spirituality. Our most recent book is Wild Power: discover the magic of your menstrual cycle and awaken the feminine path to power, published by Hay House (April 2017).
Between us we have spent forty years exploring and learning about menstruality from our own deeply lived experience and the collective knowledge we have gathered from working with thousands of women. Pioneering this field, we have created the most comprehensive and life changing programme available to date, offering in-person workshops, online courses and professional training in the field of menstruality. We've been featured in countless radio and TV programs, documentaries and in print media worldwide. Working as a very creative and productive partnership, we bring liberal doses of irreverent humour and are not afraid to take an outspoken stance to help shift this outrageous taboo on women's power.
What happens in the workshop
The day introduces your key 'map' and spiritual practice—the menstrual cycle—to guide you on your psychological and spiritual journey to maturity. After some teaching, we do one extensive exercise to connect you to the initiatory process of the cycle, and from that experience unpack together the different tasks, challenges and powers you hold within you in each 'season' or phase of the cycle, and how to honour and care for them better. You'll come away with both revelation and a practical means to deepen into your calling and awaken you Wild Power.
Each workshop we run surprises and inspires us. It is as though we are co-creatively unlocking a wisdom that's been hidden for too long, and each woman holds a piece of that emerging story.
One of the commonest cries that comes up from women after a workshop or talk is "Why didn't I know about this before? Why didn't anyone tell me this when I was younger?" They feel a lot of grief, as though they have been cheated of something. Please don't become one of those women. Come to the workshop and remember again this knowledge. It will be familiar to you. And then you can help other women to wake up sooner.
How it will help you to heal
If you suffer from menstrual problems you may wonder how this will help heal your symptoms. In fact we regard this as the first step in healing, and that is why we teach it before anything else. Apart from being inspiring and dignifying, understanding and working with the power of the cycle reduces stress considerably. Stress is a key culprit in the back of any menstrual problem. Cooperating with your cycle will also give you insight into your problems, and transform your relationship to yourself, making it easier to do the many other health practices that we also advise. Cycle wisdom alone eases symptoms. But don't take it from us. Do read some of the feedback we're received. We highly recommend you start right away on our online Hormone Harmony course to discover the many self care strategies for any particular menstrual health issue.
Here are the words of a number of women from recent workshops and talks
Thank you, thank you, thank you for the most awesome, inspiring, homecoming, educational, fun, emotional, eye opening, womb freeing, hormone allowing day! YOU TWO ROCK MY SOCKS. To be surrounded by so many beautiful souls, all seeking clarity and ownership over what it is to be a woman has touched me so deeply. Feels like the start of something enormous and right. Linzi Rodina, yoga teacher.
I have never been to such a vitally important and transformative workshop before in my life. I have attended a few Alternatives workshops and other workshops run elsewhere, they have all been interesting and important in their own way and I have always been able to take things away but never like this.It was not just me who felt this, there was a feeling at the end of the day of something shifting in that room amongst all those wonderful women. This is the kind of enlightenment that a woman should be born with. This is the kind of enlightenment that changes lives. Harri Earthy, 27yr, artist.
Thank you so much…I feel both liberated and inspired, as though I am finally allowed to be me. Holly Tarquin, mother and university lecture
Wow! What an absolute privilege it was for me to spend the day with you both…It was such an amazing experience on so, so many levels, both professionally and personally. I never expected to experience the shift I experienced. I think I was the only person who tentatively raised their hand in response to the question: "Who here has been thinking 'what's all the fuss about. I am not sure why I am here!'? As the day unfolded the pennies dropped time and time and time again. As you explained the inner seasons it was like the lights started to switch on and the awakening process had begun. Jo Stallard, Clinical Hypnotherapist, 44 yrs, CEO of Foresight
I absolutely LOVED the seminar...you are SO SO gifted and it is so obvious that you really CARE for each individual.....I came to your course for health reasons but left emotionally healed in so many ways....it was like a piece of the puzzle that was missing was found." L. B. Teacher
I feel for the first time more connected to my 'feminine' and am just beginning a journey of self discovery. I'm excited where it leads, it is what I needed without knowing it! Daniela Beer, HR manager, London
A big thank you for a really amazing day last weekend. I have to confess that I used to see the course in the Alternatives magazine and think 'I am never doing a course like that.' Oh boy am I eating my words! I think your course should be taught to every young woman in every school in the country. It was a joy to see you joint facilitating. In fact we forgot we were rather cramped in that room because you were both so magnetic, interested and enthusiastic. Sarah, actor, 44 years, London, 2012
I just wanted to write and thank you both again for a fantastic, eye (and more importantly) heart opening day. Now that I'm home, I can't believe how different I feel. I sense that a massive shift has occurred in me, and I feel happy, free and excited to explore myself as a woman. I have been carrying A LOT of tension in my back and shoulders for years that no massage has ever been able to fully shift. And...its now gone! I literally can't believe it. I feel that the work today has really opened something up in me - what seems to make sense to me is that I'm now free to begin life again as a new woman free from some sort of past shame or repression I have been harbouring around that fact for many many years. ER, Web Editor, Creating Menstrual Health, London, 2010
I have been amazed at the wonderful things that have been happening to me with this new awareness of my cycle.  Marisa Findlay, Brighton, Feb 2010
I've been keeping my menstrual journal since the course I attended and am really getting a lot out of it. I've also been speaking to the women I know, and in doing so, encouraging existing interest or sparking new thoughts, it's all very exciting and feels full of something... like, potential? Power? Not sure, but I feel very strongly that this is an important part of the new stage of both my life and the future, for us all. Katy Jockelson, web developer.
I just wanted to express my deep gratitude for the wonderful knowledge and experience which I gained from attending your workshop last Saturday in Brighton. I wasn't quite sure what to expect when I booked my place but I can tell you that it exceeded all my expectations and I know that my friends who attended felt the same way. Since Saturday I have been filled with new energy, hope, inspiration and power. I seem to be getting more out of each day and feel happier and thankful to be alive and in charge of my destiny and life choices. So thank you. Something has definitely shifted Cherith Loane Brighton Feb 2010
The workshop content, the skillful facilitation of it, listening to other woman experiences guided me to have profound insights, and I would say that this was the case for the whole group. You threaded together your deep knowledge for this subject with humour, compassion and a contagious passion. A big heartfelt thank you….the next day after the workshop I felt really optimistic about how to manage my life more efficiently and at the same time connect with my inner wisdom and power. Just one day of exploring my cycle brought me to this place - powerful stuff! I feel like I have returned home!  Sundari Falconer, mother and Structural Yoga Therapist.