SOLD OUT! TRANSFORMATION - An intimate retreat of insight and deep change with Paul McKenna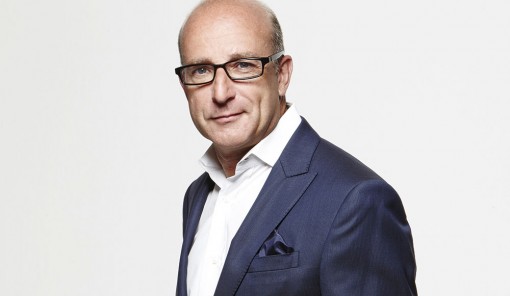 SOLD OUT! TRANSFORMATION - An intimate retreat of insight and deep change with Paul McKenna
Thursday, October 24, 2019 - 15:00

to

Sunday, October 27, 2019 - 14:30
Alternatives says:
An intimate retreat of insight and deep change with Paul McKenna
Description:
Success and happiness are not accidents that just randomly happen to some people and not to others. They are created through certain ways of thinking and acting in the world. In this rare opportunity to spend an intimate weekend with Paul McKenna, you can change your life for the better. Using the power of hypnosis, NLP and Havening techniques, Paul McKenna will help you to have an even more amazing life.

Paul McKenna, Ph.D
.
 was recently named by the 
Sunday Times
 as one of the world's leading and most important, modern gurus alongside Nelson Mandela and the Dalai Lama. He is Britain's bestselling non-fiction author, selling 8,000 books a week in 35 countries - a total of 10 million books in the last decade. 
He has worked his unique brand of personal transformation with Hollywood movie stars, Olympic gold medalists, rock stars, leading business achievers, world leaders and royalty.
Over the past twenty years, Paul McKenna has helped millions of people successfully quit smoking, lose weight, overcome insomnia, eliminate stress, and increase self-confidence. Paul McKenna, PhD is regularly watched on TV by hundreds of millions of people in 42 countries around the world.
Paul will be accompanied by internationally acclaimed therapist, coach and author Steve Crabb for this retreat in a stunning location. Together they will take you on an amazing journey and help you make breakthroughs in your life that will help to heal, transform and energise your future!
Please take a moment to ask yourself:
What stops you from achieving your true potential?
What would you do if you knew you couldn't fail?
What would it be like if you could achieve more of your true potential?
T
hen let Paul McKenna help you!
 Santa Maria de Montserrat is a Benedictine abbey located on the mountain of Montserrat, in Monistrol de Montserrat, in Catalonia, Spain. It is notable for enshrining the image of the Virgin of Montserrat and  the Black Madonna in the Grotto under the mountain.  The monastery was founded in the 11th century and rebuilt between 19th and 20th centuries, and still functions to this day, with over 70 monks.  There have always been roughly 80 monks in residence.
                                                             Accommodation: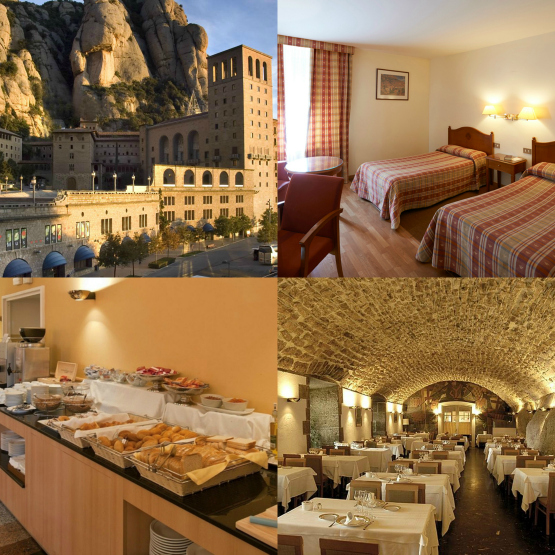 The rooms where we are staying are located in the Hotel Abat Cisneros situated in the Monastery itself. The Hotel Abat Cisneros has provided accommodation for Pilgrims since its original construction in 1563. The simple accomodation lend itself to quiet meditation/contemplation, the background noise is simply the Monks or the boys choir.
Montserrat Abat's à la carte restaurant offers traditional Catalan dishes. Set in Plaça Abat Oliba Square, the property has easy access to the monastery's shops and cafés. Breakfast and dinner are included. 
What's included:
All transfers (to and from Barcelona airport) and breakfast/dinner is included.  We would recommend that you have lunch in one of the other restaurants near the basilica for variety and to try the local cuisine.
Once your place has been confirmed we will advise you on flight booking and insurance details. You will need to book your own flights and we can recommend the flights to take to ensure collection.
There will be an excursion to enjoy the surroundings including a hike into the magnificent mountains overlooking the Monastery and the Valley.
Once you have paid your deposit we will arrange a payment plan that suits you.  You will purchase flights and insurance separately. Once your booking has been confirmed we will contact you. All deposits are non-refundable.
EARLY BIRD £997 until 20th September (£1275 thereafter) 
If you have any queries then please call us in the office on 0207 287 6711
THIS RETREAT WILL SELL OUT DUE TO LIMITED ROOMS SO BOOK NOW TO SECURE YOUR PLACE!