Seeing Through the Eyes of Love: How the Heart Can Heal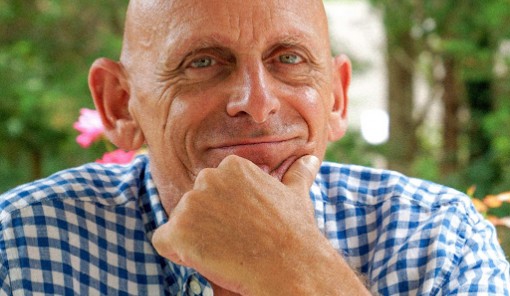 Seeing Through the Eyes of Love: How the Heart Can Heal
Sunday, June 5, 2022 -

10:00

to

16:30
Alternatives says:
A One-Day Writing Workshop
Description:
"I am certain of nothing but the holiness of the heart's affections." ~John Keats
Love is the prime mover of our existence. In this one-day workshop, Mark guides you through a series of expressive writing exercises designed to bring insight, healing, and imagination to the love relationships in your life, which includes having love of yourself.
Where does your heart get tangled in love? How does self-judgment interfere with connection? Who would you be if you had no fear of intimacy, vulnerability, rejection, dependence? These are some of the questions we'll explore together during this transformational workshop.
Mark has been helping people voice and investigate their personal stories for 35 years as an author, teacher, and spiritual director. Using his method of self-discovery, Writing To Awaken, we will explore the myths, biases, and expectations that impact our abilities to love and feel loved. No previous writing experience is necessary to benefit from this workshop -- nor are participants expected to share their work. Mark will introduce you to Writing to Awaken, explain the psychological and physical benefits of using expressive writing as a spiritual practice, offer feedback to your personal questions, and provide tools to help you create an ongoing writing practice.
Seeing Through the Eyes of Love will help you:
~Be more honest about your emotional life
~Recognize the links between fear and desire
~Explore the shadows of love, where you conceal your riches
~Debunk myths about intimate connection and expectations
~Confront issues of jealousy, shame, and guilt in love
~Understand love as a spiritual practice leading to wisdom
Mark Matousek, M.A. is an award-winning author, teacher, and speaker whose work focuses on transformative writing for personal, professional, and spiritual development. He is the author of eight books including Ethical Wisdom: The Search for a Moral Life, When You're Falling, Dive: Lessons in the Art of Living, Sex Death Enlightenment (an international bestseller), and Writing To Awaken: A Journey of Truth, Transformation, and Self-Discovery. A featured blogger for PsychologyToday.com, he has contributed to numerous anthologies and publications, including the New Yorker, Details, Harper's Bazaar, The Chicago Tribune, O: The Oprah Magazine, and many others. 
A MacDowell Fellow and graduate of the University of California, Berkeley, he is founder of The Seekers Forum, an online community for non-sectarian spiritual dialogue, and a founding member of V-Men (with Eve Ensler), an organization devoted to ending violence against women and girls. Mark is on the faculty of The New York Open Center, The Omega Institute, 1440, Esalen, The Rowe Center, Hollyhock, and Omega Blue Spirit, Costa Rica. He offers workshops in self-inquiry and personal development internationally, using his Writing To Awaken method, which has helps thousands of people around the globe world to reach their artistic and personal goals. He lives in Springs, New York.
Making sense of our lives through reflective writing is a research-established way of cultivating well-being in your life. As a scientist and clinician, I find Mark Matousek's reflections and life-changing insights to be filled with timeless wisdom and practical advice. Let Mark be your guide as you journey to the depths of your mind to nurture a new way of being with yourself and others."
~Daniel J. Siegel, MD, Clinical Professor and NY TImes bestselling author