Secrets of Spiritual Health & Happiness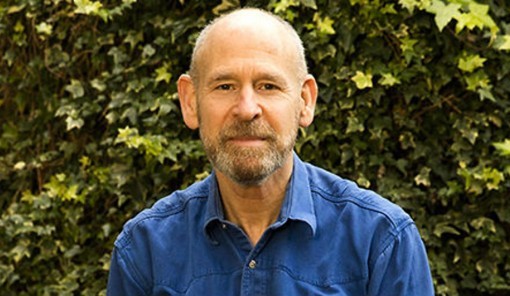 Secrets of Spiritual Health & Happiness
Monday, July 12, 2021 - 19:00

to

Thursday, July 29, 2021 - 20:30
Alternatives says:
William Bloom Ph.D. is one of the UK's leading writers and educators in the field of spirituality and wellbeing.
Description:
6 x 90 min sessions all at 7pm over three weeks on Mondays and Thursdays
Monday 12th July  • Thursday 15th July
Monday 19th July • Thursday 22nd July
Monday 26th July  • Thursday 29th July  
           Spiritual health and happiness — is different from material health and happiness. 
It is an inner experience of strength, optimism and peace, whatever your situation or circumstances. 
This deep-rooted inner attitude then spreads out into your general wellbeing — physical and mental.
At the heart of all religions and spiritualities is a universal experience that delivers connection, compassion and profound wellbeing.
How to achieve this deep state of spiritual happiness was always known by the world's few mystics. In this course the universality of their method is made clear, practical and accessible.
Based in pioneering research you will learn how anyone can achieve and maintain this experience. It is user-friendly, holistic, inclusive, person-centred, multi-faith, open-hearted and open-minded. It works for people of all faiths and none. It is also validated by contemporary medicine and psychology.
Following the course
•  You will experience a better and deeper connection with the wonder, energy and love that permeate the universe.
•  Your heart will be more open and warm.
•  Your consciousness will be more awake and mindful — maybe wiser too.
•  You will experience a new level of inner peace, integrity and contentment.
•  You will develop a more grounded, centred and flexible attitude, with an improved mood of compassion and care that benefits everyone around you.
•  You will still experience life's ups and downs, but you will have greater resources to manage them with calm, confidence and strength.
The course will consist of talks and experiential guided exercises. 
This course also is an entry route to the pioneering vocational qualification on the Ofqual Register, the Diploma in Practical Spirituality and Wellness, developed by the Spiritual Companions Trust. 
The exercises of the course include
•  Identify the positive triggers, circumstances and gateways that most easily create your spiritual connection.
•  Using simple mind-body strategies experience, sense and develop your spiritual connection.
•  Clarify your own language and understanding.
•  Amplify, anchor and embed your experience, appreciating how it supports physical and mental wellbeing.
•  Practise compassionate and wise care towards yourself based in the 'Inner Smile.'
•  Step back into an attitude of mindful self-guidance and responsibility.
•  Appreciate that your whole life is a spiritual journey in which every moment is an opportunity to grow and develop love and mindfulness.
•  Be comfortable with unknowing.
•  Clarify and commit to your highest ideals and ethics.
•  Compassionately empathise with the realities of suffering.
•  Practise silent whole-body listening with family, friends, colleagues and strangers.
•  Be a stable and benevolent presence in challenging situations and circumstances.
All of the above integrated into your daily life.