The Reiki Revolution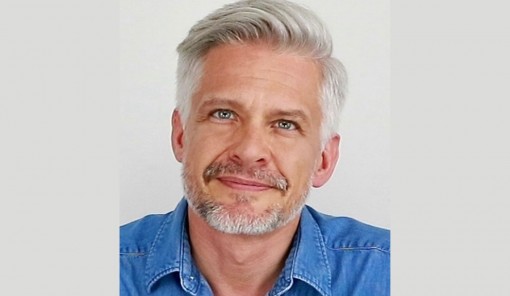 Sunday, October 24, 2021 -

10:00

to

17:00
Alternatives says:
Create a better life - and a better world - in three amazing steps
Description:
This completely experimental workshop will transform your life - and, almost as a side effect, the world. It turns Reiki into a lifestyle and gives extraordinarily powerful yet simple tools for a happier and more meaningful life.
Learn the three steps that make all the difference: Realisation. Change. Implementation.
And let Reiki help you to become the person you are meant to be.
This one-day journey will change the rest of your life.
When we look at the world today, we can only come to one conclusion: It needs major change. In fact, we've reached a point where gradual change is not enough anymore - and the Covid challenge has made that clearer than ever. We need drastic, immediate change. We need nothing short of a revolution.
There is, however, one problem: The world is as it is, because we made it so.
The world is a reflection of our inner conflicts, our deep longing and dissatisfaction, our feeling of separation, and our urge to fight for survival and recognition. In essence, it reflects that we feel lost.
Any revolution to change the world is therefore doomed to fail. We cannot change the world unless we change ourselves. We need to, in fact, revolutionize ourselves.
Over the millennia, humankind has tried many ways to reach this goal - with blatantly obvious failure. But there is a simple reason for this: Most concepts were intellectual. Not experiential.
The amazing system of Reiki can turn this around - giving us tangible experiences, tools and proof to make our spirituality a lifestyle.
Despite our best intentions, it is majorly difficult to keep them up with them in the face of everyday demands - career, finances, family, relationships, and physical and mental health. Reiki can make all the difference. It is a tool at our constant disposal, undemanding and simple, and often works by itself. Reiki gives the support everybody needs.
The system of Reiki is much more than the "energy healing therapy" it is usually described as. It's founder, Mikao Usui, envisioned it to change the course of the world and be a blueprint for a new way of living together. Essentially, the famous "healing hands" are proof of our connection to a higher reality.
After this potential has been overlooked for nearly 100 years, in his latest book, Proof of Reiki, Proof of Eternity, Torsten A. Lange shared his journey of re-discovery. It culminates in the spirit conversations he had with Mikao Usui - and many exercises in this workshop are directly channelled.
The Reiki Revolution is designed as a worldwide movement with regular support on social media. This workshop marks the official launch.
N.B. To attend this workshop - an attunement to Reiki 1 is recommended
COVID POLICY:
To attend this event you must be fully vaccinated or take a COVID test within 48 hours of your visit. If you are using a Domestic COVID-PASS, we will need to see double vaccination plus 14 days, or a negative test taken within 48 hours, or natural immunity via the pass.  If you are not using a Domestic COVID-PASS, please show a vaccination card in your name with evidence of 2 vaccinations. Applies to over 18's only. Masks are now a personal choice.