Primordial Qigong: The Taoist Way to Health, Longevity & Peace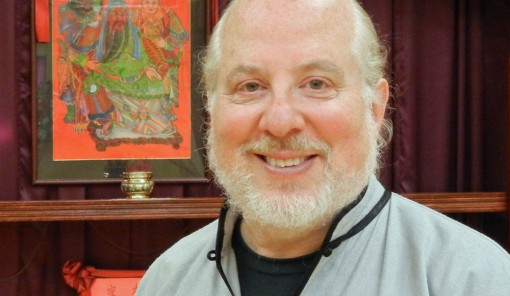 Primordial Qigong: The Taoist Way to Health, Longevity & Peace
Saturday, May 13, 2023 - 10:00

to

Sunday, May 14, 2023 - 17:00
Alternatives says:
Ken Cohen, M.A. is a renowned qigong and Tai Chi grandmaster from Colorado with more than 50 years' experience.
Description:
Qigong, China's ancient system and health and longevity exercises, is one of the most enjoyable and extensively researched methods of complementary medicine in the world. Learn the complete 12 movement system of Hunyuan (Primordial) Qigong, the legacy of Ken's beloved teacher, Madame Gao Fu, in direct lineage from the founder of "medical qigong". 
This comprehensive system of gentle movements cleanses the organs and acupuncture meridians of stagnation and recharges the body with fresh and clear energy (qi). Like tuning a piano, you will tune body, breath, and mind so that they are in harmony, not only with each other, but with the life force of the universe. As a break from the exercises, enjoy qigong meditations for relaxation, clarity, and inner peace and listen to entertaining stories of the old masters. We will also discuss the healing benefits of qigong, how and why it works, and how to use qigong to improve other activities such as Tai Chi, Yoga, and sports.
You will leave the workshop with a deeper understanding of healing energy and, most importantly, a complete workout for vibrant wellbeing. The course requires no previous experience. It is open to beginners and all levels.