MARIANNE WILLIAMSON: Love, Work & Miracles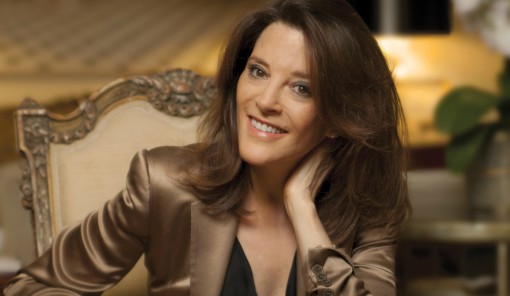 MARIANNE WILLIAMSON: Love, Work & Miracles
Saturday, November 21, 2015 - 10:30
Alternatives says:
One of the most positive transitions you can make is from viewing your work as a job to viewing it as a calling.
Description:
THERE ARE STILL PLACES AVAILABLE  - PLEASE FEEL                         FREE TO PAY CASH ON DOOR

 

You have a calling simply because you are alive and because you are a child of God. Your divine purpose is to rise to the level of your highest creative possibility in order to make the universe a more beautiful place.

As you do this, your entire life becomes your ministry, a way to serve God and to serve the world. Join Marianne Williamson today to explore love and work from the perspective of A Course in Miracles and how you may bring miracle-mindedness into your daily life. 
If you have any problems booking on this page then please click here to place the order through Eventbrite or call 020 7287 6711