Mantra – Sounds into Silence: Film Screening + Directors Q and A + Live Kirtan with Nikki Slade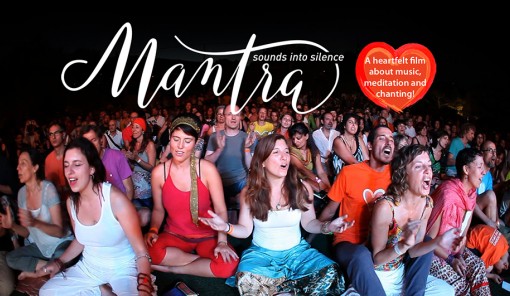 Mantra – Sounds into Silence: Film Screening + Directors Q and A + Live Kirtan with Nikki Slade
Monday, February 3, 2020 -

18:30

to

21:00
Alternatives says:
A sacred chant extravaganza with film screening and live kirtan with Nikki Slade!
Description:
Please note this event starts at 6.30pm
MANTRA – Sounds into Silence is a feature-length documentary that charts the history, expansion and effect of the new music and social phenomenon of chanting. It focuses on the everyday people who are finding healing and a sense of inner peace by singing mantras together with others just like them, but it also features the artists and musicians who are the focus of this new music-based movement. It's a film about spirituality not religion, it's about people reconnecting with their true selves and finding meaning in their lives.
​As our characters' stories about their connection to the music unfold, we meet the musicians who have inspired them deeply. Through these encounters, we will discover how Deva Primal & Miten, Krishna Das, Snatam Kaur, Lama Gyurme, Jai Uttal, MC Yogi and others came to this music themselves and to the practice of kirtan and how, over the years, it transformed their lives too.
Following the screening, there will be a Q and A with the film's director Georgia Wyss. The evening will conclude with some live chanting with Nikki Slade, one of the leading pioneers in chanting, core voice and sound work in the UK.