Living the Light – Reiki as a Spiritual Path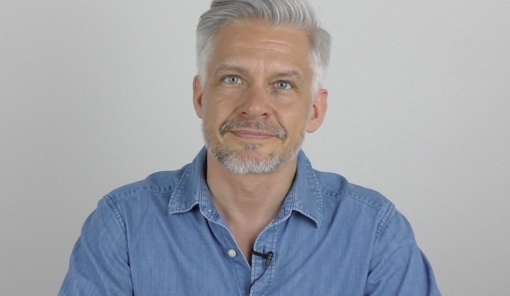 Living the Light – Reiki as a Spiritual Path
Wednesday, October 18, 2017 - 10:00

to

Sunday, October 22, 2017 - 17:00
Alternatives says:
Join renowned Reiki Master Torsten A. Lange for his first retreat with Alternatives in the beautiful Montserrat Monastery in Catalonia Spain.
Description:
Raise your vibrations to incredible levels. Feel your connection to the light. Live the light!  
The system of Reiki is the result of a moment of enlightenment. Its famous feature, "healing hands", are merely a by-product of this connection to the light. And yet, the focus of teaching and practicing Reiki over the past 100 years has been on using Reiki as a complementary therapy. This already is wonderful ... but we can go so much deeper. This retreat brings Reiki back to its true power: Connecting us to light, to love, to truth. And not just in an intellectual way – but by experience.

Renowned Reiki Master Torsten A. Lange takes us on a 5-day journey of discovering the true depth of Reiki, the true depth of the universe, and the true depth of ourselves. Every day will be filled with deep healing, love, joy and mind-blowing experiences. Letting go of the past, embracing the now, living a deeper and more meaningful life – all by allowing Reiki to raise our vibrations. 
Participants will receive a certificate from the Reiki Academy London. Please note that participants need to have been attuned to Usui Reiki. The retreat is open to students at any level. To train in Reiki beforehand you can book a course at the Reiki Academy London. If you book on the retreat you will receive a 10% discount for Reiki 1 and 2 courses at the Reiki Academy.
The rooms are bed and breakfast and located within the Hotel Abat Cisneros situated in the Monastery itself. The Hotel Abat Cisneros has provided accommodation for Pilgrims since its original construction in 1563. The simple accomodation lend itself to quiet meditation/contemplation, the background noise is simply the Monks or the boys choir.
All rooms have bath or shower, satellite television, telephone and free internet access is available in the lounge area. All transfers (to and from Barcelona airport) and breakfast included.  Once your place has been confirmed we will advise you on recommended flight booking and insurance details.
The price of the course includes tuition, accomodation, breakfast and all transfers. Flight purchased separately.  DEPOSIT £195
 Shared Room £745
 Single Room £945
If you wish to pay in instalments then please pay the deposit of £195 today and we will contact you with a payment plan that suits you. 
For queries please email Venetia@alternatives.org.uk or call 0207 287 6711. 
Deposits are non refundable. All final payments must be made by 10th September.