The Listening Path: A six week Artist's Way Program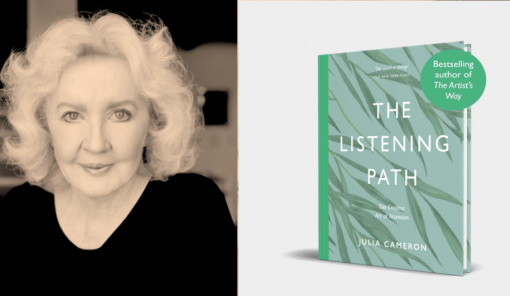 The Listening Path: A six week Artist's Way Program
Sunday, November 1, 2020 - 20:00

to

Sunday, December 6, 2020 - 21:30
Alternatives says:
The Listening Path will be released in January 2021.
Description:
From the bestselling author of The Artist's Way comes a new, transformative guide to deeper, more profound listening and creativity.  
You will receive an advanced copy of the book!
 Over six weeks, readers will be given the tools to become better listeners-to their environment, the people around them, and themselves. The reward for learning to truly listen is immense. As we learn to listen, our attention is heightened and we gain healing, insight, clarity. But above all, listening creates connections and ignites a creativity that will resonate through every aspect of our lives.  Each week, readers will be challenged to expand their ability to listen in a new way, beginning by listening to their environment and culminating in learning to listen to silence. These weekly practices open up a new world of connection and fulfilment. In a culture of bustle and constant sound, The Listening Path is a deeply necessary reminder of the power of truly hearing.                       
Session Times (1pm MDT / 2pm CDT / 3pm EST / 8pm GMT London) - every Sunday night for 6 weeks
Price in Dollars is $250. If you have any problems booking please email info@alternatives.org.uk and we can send you a link to pay in dollars or a link if you would like to pay by card rather than Paypal