The Joyfully Jobless Path to Prosperity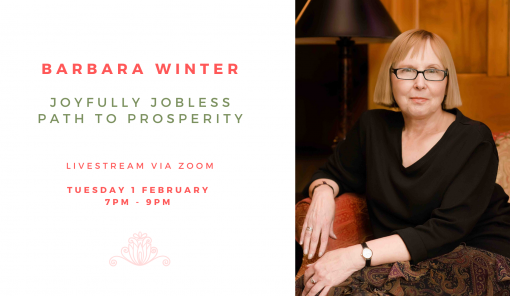 The Joyfully Jobless Path to Prosperity
Tuesday, February 1, 2022 -

19:00

to

21:00
Alternatives says:
Barbara J Winter is a pioneering self-employment advocate, writer and teacher
Description:
According to the media, the pandemic is being followed by the Great Resignation as millions of us have discovered the joy of working from home. If you're ready to turn your home—or the beach—into World Headquarters, this lively session will give you the tools to get started.
Long before it was fashionable, Barbara J. Winter set up her first business from home. She has spent the past thirty years helping thousands of others do the same. She shares her favourite basics for getting started.
You'll discover power tools for building a business. While these tools aren't sold in any ironmonger's shop, they are essential for creating your own enterprise.
Moving from a repetitive job to a creative enterprise
Uncovering great ideas
Building your own portfolio of profit centres
Finding your ideal customers
While the conventional wisdom may still be telling you, "Get a job," this program will show you new possibilities for working when you want, where you want and how you want. Whether you want to make the transition from employee to entrepreneur or create another source of income, don't miss this one-of-a-kind event. Come prepared to be inspired and informed.
International times:
PST 11am - 12.30pm
MST 12pm - 1.30pm
CST 1pm - 2.30pm
EST 2pm - 3.30pm
GMT 7pm - 8.30pm