Introduction to Astral Projection workshop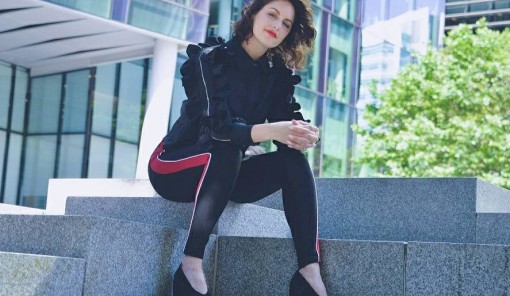 Introduction to Astral Projection workshop
Tuesday, October 13, 2020 -

19:00

to

21:30
Alternatives says:
Jade Shaw is a Spiritual Teacher, Advocate of Altered States and Reality Revolutionist
Description:
Join Jade Shaw, Out of Body Experience and Astral Projection teacher, for a comprehensive introductory workshop on how to evolve & expand your consciousness, harness what the mystics have been practising for centuries and learn Astral Projection.
Connect with your multidimensional self and reach realities beyond the physical body, cultivate non-local consciousness to live a more aware and awakened life.
An out of body experience (OBE) is when our consciousness appears to leave our physical body and journeys within in a different realm of reality. We can connect with people, places and events outside of space & time for healing, knowledge and guidance. 
This introductory beginners workshop teaches you practical, easy & fun techniques to navigate the OBE, so that you feel safe, equipped and empowered to practise this discipline. 
In this workshop you will learn:
*Why the OBE state is a powerful self-realisation tool.
*Perspectives from both western scientific and eastern traditions. 
*The difference between lucid dreaming & astral projection.
*How to achieve 'mind-awake body-asleep' awareness.
*How to bring about the 'vibrational state' required to OBE.
*When and how to use 'exit' techniques from the physical body.
* Practical tools & techniques to navigate astral projection.
Is this workshop for you? Yes, if you want to:
*Experience the out of body state & astral projection.
*Enhance your self development & spiritual well-being.
*Connect to people, places & events outside of time & space.
*Explore altered states of consciousness and numinous experiences.
*Investigate the nature of mind and reality.