Instant Wit - Laughter Lab!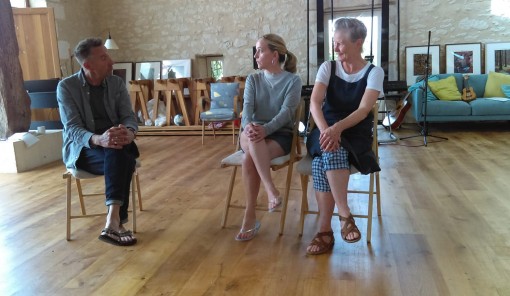 Instant Wit - Laughter Lab!
Sunday, October 6, 2019 -

10:00

to

17:00
Alternatives says:
A Comedy Improvisation Workshop - in the company of Chris Grimes & INSTANT WIT
Description:
LAUGHTER as we know is a powerful antidote to anxiety, nervousness and creative stress. Nothing works faster or more dependably to bring your mind and body back into balance than a good laugh!
Laughter Lab is day-long workshop that explores the liberating mindset of Comedy and Improvisation.  Come along and laugh - play - enjoy - be amazed - breathe - surprise yourself - giggle - and then laugh a little bit more!
In this guided process you will experience the powerful effects of laughter - it can lighten burdens, inspire hope, connects you to others, and keeps you grounded, focused, and alert - particularly important as we get older. It is also a tremendous resource for surmounting problems, enhancing creativity, and supporting both physical and emotional well-being.  
 
Absolutely no previous comedy or performance experience required: Just a happy disposition - a willingness to take part - and a general desire to introduce more fun & spontaneity in your day-to-day life!  Instant wit is a highly acclaimed and long established Comedy Improvisation show and Company based in Bristol.  They have been performing their show nationally & internationally for over 20 years.  The workshops they have created are carefully structured around improvisational comedy to meet the particular needs of the individual participants. Highly creative, always surprising, and without doubt provoking a great deal of laughter!