Growing Big Dreams - Manifesting Your Heart's Desires through Active Dreaming and Creative Imagination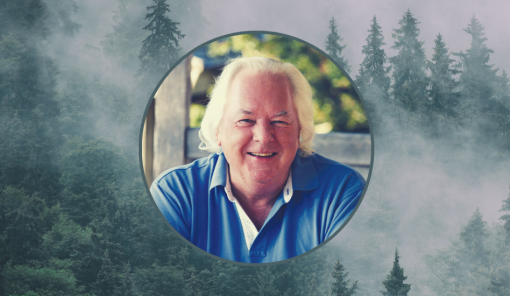 Growing Big Dreams - Manifesting Your Heart's Desires through Active Dreaming and Creative Imagination
Friday, December 4, 2020 - 19:00

to

Friday, December 18, 2020 - 20:30
Description:
The great trick in life is to do what you love and let the universe support it. To get to that sweet spot, you need to know what you truly desire, not just in your head but in your heart and your gut, and win the endorsement of a Greater Self.
     Your dreams will guide you, if you will listen, because dreams reveal the secret wishes of the soul and provide course correction for the delusions of the day. The world around you will guide you, in the play of symbols and synchronicity, if you are willing to pay attention. And over all the time you have spent stuck in old personal histories, your Big Story has been stalking you, wanting to carry you into a life of wild freedom and delight.
     You will learn in this high-energy adventure how to grow a vision your body believes and your Greater Self endorses, so vivid it wants to take root in your world. When you move in the energy field of that vision, the world responds to you, because you are magnetic.
    You will call back your Master Imagineer, your Magical Child, who knows the magic of making things up. You will grow fresh imagery for self-healing and gifts you can bring to others. You will learn the core techniques of Active Dreaming, Robert's original synthesis of shamanism and dreamwork.
   
Each module will include a shamanic journey powered by Robert's live drumming.
    You will find yourself at home in a heart-centered circle of creative spirits ready to support each other's soul journeys. We will generate the group energy that makes the extraordinary easy. You will leave with practices and resources that will help you manifest your deepest dreams, and bring a champagne fizz of magic into everyday life.
Module 1
Wake Up and Dream
Indigenous wisdom teaches that through dreams we learn the secret wishes of the soul. We are called to follow our heart's desires, as opposed to the calculations of the ego and other people's agendas and expectations. We are recalled to our deeper life purpose, and given sources and resources in a deeper reality that will help us to follow our path with heart.
     In our first class you will learn:
How to break a dream drought
The remedy for bad dreams and nightmares
Nine keys to understanding your dreams
A fast, fun way to share dreams and life stories with others, get helpful feedback and guidance on taking action to honor your dreams.
How to use a dream or personal image as a portal for a journey to places of healing, initiation and adventure.
Module 2
The Healing Power of Imagination
Medical science confirms that the body does not seem to distinguish between an imaginal event and a physical event. You are naturally psychosomatic. The thoughts, feelings, and corresponding images you entertain can bring you up or bring you down, sometimes at amazing speed. Dreams, happy life memories, and stories from mythology and folklore will be vital sources. Connecting or reconnecting with your spirit animals, which is at the heart of shamanic practice, gives an instant boost to your immune system and helps to clarify the natural path of your energies. You will also discover that in the imaginal realm you can travel to places of healing that are altogether real.
In this class you will learn how to:
Grow a personal apothecary shop of healing images
Discover and deepen your connection with the animal powers
Dream with your Tree of Vision and build a place of sanctuary and regeneration you can visit any time
Bring home the energy and imagination of your Magical Child
Journey to a place of healing in the realm of the animal powers known in ancient Native American tradition
Module 3
The Stronger Your Imagination, the Less Imaginary the Results
Your world is as rich or poor, as alluring or dull, as you can imagine. Listen to your dreams, let your inner child out to play, put yourself in a place where you bigger story can grab you. When you move in the energy field of a big dream of life, the world responds to you, because you are magnetic.
      In this class you will learn to step out of the tired old stories we have inherited from family, from other people telling us who we are, from personal histories of failure and defeat. When you are seized by the Big story great healing becomes available because you can now draw on the immense energy that is generated by the sense of serving a larger purpose and living a mythic life. The muse, or creative genius, and the intelligences of the world-behind-the-world come to support our life projects, because you are following a deeper call.
In this class you will learn:
You are magnetic. Whatever you think or feel strongly, the universe says Yes.
There is a world of imagination, and it is entirely real
You can journey to a Magic Library where you have access to master teachers and information on any subject that engages you
You can learn from ancient Polynesian navigators how to grow a vision of fulfilling your heart's desires so rich and strong that it will get you across choppy and uncharted waters.
You can grow a dream – a healing image, a vision of possibility, even a path to the next world – for someone in need of a dream.
3 x 90 minute sessions, all at 7pm GMT over three Fridays