Gongbath experience and Stellar Soulprint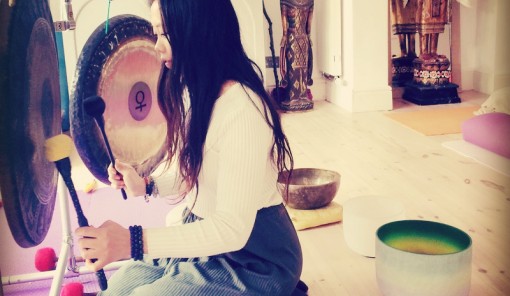 Gongbath experience and Stellar Soulprint
Saturday, July 14, 2018 -

14:30

to

16:30
Alternatives says:
Sound Journey workshop with San Lau
Description:
In this Sound Journey session San Lau will offer a Healing Gongbath, Crystal bowls and Drums and  an introduction to Stellar Spiral Healing.
Come along and immerse yourself in the healing vibrations of sounds!
Please bring along a yoga mat and something warm to wrap yourself with.
About San (Soul Aurganic Sound Healing)San is a Trained Sound Healing Practitioner who uses Gongs, Crystal bowls, Tibetan singing bowls, Drums and other instruments Sound sessions and Gongbaths.She is also a trained Quantum Psoinics Practitioner and Erik's Vibrational Butterfly, Dolphin & Whale Essence Practitioner who makes essence sprays charged with Crystal Energies and Quantum Psionics & Practitioner-Grade Essential Oils.She holds women's Womb Healing Workshops & Cacao Ceremonies. The event is being held in the Brockway room in the Conway Hall building