Film Screening: Ram Dass - Becoming Nobody + Director Q&A with Jamie Catto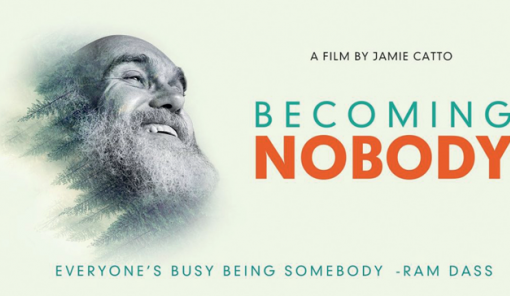 Film Screening: Ram Dass - Becoming Nobody + Director Q&A with Jamie Catto
Monday, February 17, 2020 -

19:00

to

21:15
Alternatives says:
Becoming Nobody is the quintessential portal to Ram Dass' life and teachings.
Description:
Using a mix of interviews and archival recordings of his presentations, the American spiritual teacher Ram Dass, born Richard Alpert, tells the story of his life, while summarizing his primary teachings.
Presented in celebration of Ram Dass after his passing on Dec. 22nd 2019, Becoming Nobody represents the core arc of Ram Dass' teachings and life: whether as Dr. Richard Alpert, the eminent Harvard psychologist, or as Ram Dass who serves as a bridge between Eastern and Western philosophies, he has defined a generation of inner explorers and seekers of truth and wisdom.
 Through his turns as scion of an eminent Jewish family from Boston, rock-star Harvard psychologist, counter-culture rascally adventurer, Eastern holy man, stroke survivor and compassionate caregiver, Ram Dass wore many hats on his journey. His ability to entertain and his sense of humor are abundantly evident in a conversation that brings us around to address the vast question of ultimate freedom.
Historical footage complements an engaging conversation with director Jamie Catto as they explore the life experiences that helped to free Ram Dass from the attachment to his 'somebody-ness'- a journey which transformed him into the radiant soul who now inspires a new generation. 
We will be joined by the Director, Jamie Catto, for live Q&A after the film. 
In the early days of Alternatives, Ram Dass spoke to sold out crowds at St James's Church, becoming an important part of our legacy and history.  Join us this evening for this special screening and a chance to remember his teachings.