Feng Shui: Good Fortune at Home & Work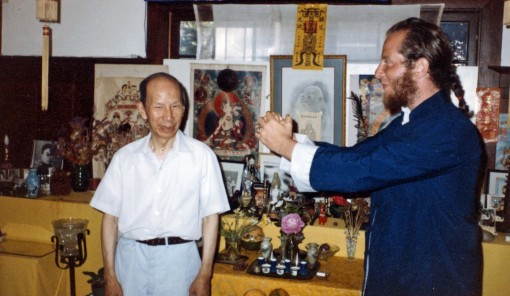 Feng Shui: Good Fortune at Home & Work
Sunday, January 23, 2022 -

16:00

to

18:00
Alternatives says:
Ken Cohen, M.A. is a renowned qigong and Tai Chi grandmaster from Colorado with more than 50 years' experience.
Description:
Ken Cohen was the only apprentice to one of the greatest Feng Shui masters of the twentieth century, Taoist Abbot and Acupuncturist, Dr. Huang Gengshi (1910-1999). Learn how home or office design, furniture placement, landscape, and the power of the directions (N,S,E,W) can influence health and fortune.
Explore feng shui history, culture, examples of feng shui readings, and practical techniques to enhance good luck, block negative influences, and restore balance. As an added bonus, Ken will teach you about the elements of the Chinese Lunar New Year (starting Feb 1) and how to use Daoist "magical cures" to attract positive energy ward off baleful stars on that important day. 
Featured photo - "Ken Cohen with his Taoist Feng Shui Master Huang Gengshi in 1984"