External Qi: How to Be an Energy Healer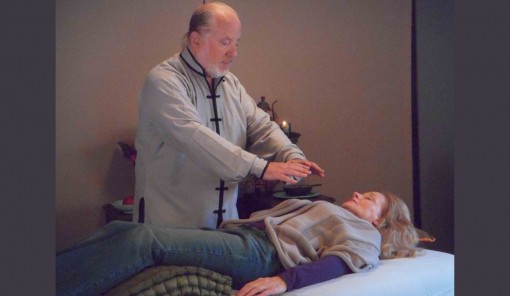 External Qi: How to Be an Energy Healer
Sunday, November 7, 2021 - 16:00

to

Sunday, November 14, 2021 - 18:00
Alternatives says:
2 part course with Ken Cohen, M.A., renowned qigong and Tai Chi grandmaster from Colorado with more than 50 years' experience.
Description:
External Qi Healing (EQH) is at the core of China's ancient healing science of qigong. In EQH, healing energy is projected from the palms and, without physically touching the client, directed into an area of imbalance, distress, or pain.
First we will learn two qigong methods that increase your ability to sense and project energy, including a quick 3-minute recharge that can be used between clients or when your energy runs down.
-Then, explore the concept of wen, "intuitive listening" and a safe and effective method of treatment that focuses on overall wellbeing. In session two we will discuss the importance of establishing a healing space, how to release imbalanced energy from the treatment room, and "differential assessment", that is, precise methods to assess the energy of each internal organ and treat imbalances such as heat, cold, stagnation, and toxicity. Learn difference between transmitting qi with fingers, palms or just intent. 
External Qi Healing does not require knowledge of Chinese medicine. It is safe, easy to learn, and may be used as a stand alone healing method or to increase the effectiveness of massage, reiki, acupuncture, or other complementary therapies. The course is open to beginners and all levels.