Effortless Mindfulness: Glimpse Practices to Embody Awakening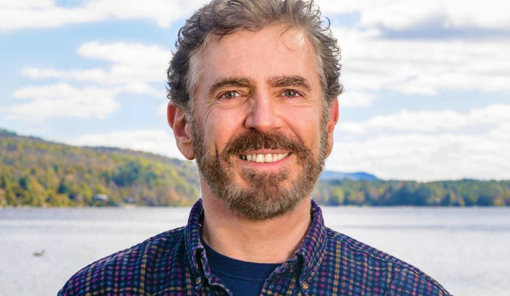 Effortless Mindfulness: Glimpse Practices to Embody Awakening
Thursday, October 8, 2020 - 19:00

to

Thursday, October 22, 2020 - 21:00
Alternatives says:
Loch Kelly returns with this 3 part course - Early bird until 24th Sept
Description:
"Loch Kelly is one of the clearest expressions of authentic awakened freedom and love that I know. He offers wise and loving medicine, direct, immediate, and practical guidance which evolved from Loch's vast experience and the desire to help others awaken to spiritual freedom." ~ Adyashanti
"Loch Kelly's guidance is clear, precise, and arises from a wise, caring heart. There are very few who can guide with such mastery." ~ Tara Brach, Ph.D., author of True Refuge
What if you could open into a natural flow of wisdom, compassion, and joy in any moment? This possibility is closer than you think. Loch Kelly has integrated wisdom practices, neuroscience, and psychological research to support awakening as the next natural stage of human development. This experiential evening series is based on Loch's recent book, The Way of Effortless Mindfulness.
In this time of stressful changes, it is liberating to discover the changeless source of our wisdom, love and embodied well-being that is already available within us. 
One of Loch's teachers Tulku Urgyen Rinpoche said: "There are two types of mindfulness: deliberate and effortless."
Effortless mindfulness is an advanced yet simple form of non-dual mindfulness that can liberate the deepest levels of suffering. Effortless mindfulness immediately introduces you to your embodied awake, loving nature through small glimpses. By making an initial effort of "unhooking" awareness from chattering thoughts, you can learn to drop from ego-centered view to your heart-mind. This leads to natural wisdom and compassion as our primary motivation for life.
Loch will teach easily accessible micro-meditations that weave together ancient wisdom map of awakening and contemporary psychological models of healing.
Here you will learn:
• How this advanced yet simple approach of effortless mindfulness is different from deliberate mindfulness
• How to immediately shift out of your chattering mind and into your awake, loving nature
• Introduction to the innate capacity to liberate difficult mental and emotional states
• Mindful glimpses (micro-meditations) that can be done at any time with eyes open
• Contemporary versions of ancient methods to navigate your consciousness
• How to make the "you-turn" from small self to no-self to true Self
• How to learn to return and train to remain in an awake, compassionate intelligent flow at home and work
• How to avoid the pitfalls to embodying awakening, such as "the witness protection program"
Early bird until 24th Sept.  £65 early bird (£90 thereafter)
All session are livestreamed via zoom meeting with a replay available 
Session times:   (12pm MDT / 1pm CDT /  2pm EST / 7pm BST London)
Session 1 - Thursday 8th October 7pm - 9pm
Session 2 - Thursday 15th October 7pm - 9pm
Session 3 - Thursday 22nd October 7pm - 9pm
Loch Kelly, M.Div., LCSW is an author of the award winning book The Way of Effortless Mindfulness. He is a licensed psychotherapist and recognized leader in the field of non-dual meditation and awakening. Loch is the founder of the non-profit, Open-Hearted Awareness Institute and has worked in community mental health, established homeless shelters.
Loch graduated from Columbia University where he received a traveling fellowship to study in Sri Lanka, India and Nepal. Loch collaborates with neuroscientists at Yale, UPenn and NYU in the study of how awareness training can enhance compassion and wellbeing.  www.effortlessmindfulness.org