Confident, Happy and Abundant!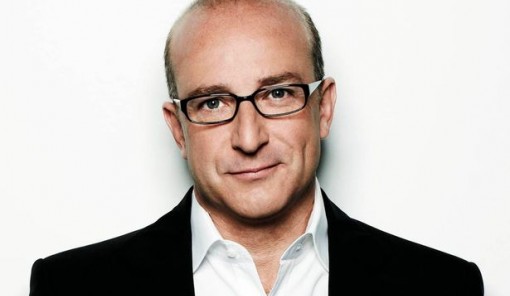 Confident, Happy and Abundant!
Saturday, February 10, 2018 -

09:30

to

17:30
Alternatives says:
Paul McKenna will inspire you to improve your life. Ticket price includes 3 books and audio programs worth £38.
Description:
WOULD YOU LIKE TO HAVE THE CONFIDENCE TO GO FOR WHAT YOU WANT IN LIFE?
In this amazing one-day event, Paul McKenna will reveal the secrets of mastering your emotions and living with a greater sense of certainty than ever before.
You will learn Paul McKenna's approach to reducing fear and desperation, and creating massive amounts of confidence and motivation when you need it.
WOULD YOU LIKE TO FEEL STRONG IN DIFFICULT SITUATIONS?
Whether you'd like to feel totally confident in business, romance or any other area in your life, Paul will walk you step-by-step through a series of powerful techniques.
If you are ready to feel completely comfortable in yourself and finally achieve what you are truly capable of, then this event is for you.
Do you want to be happier in life?
Do you want to experience greater joy?
What if it was possible to feel happier than you had ever imagined?
It doesn't matter whether you are sad, bored, down, depressed, doing all right, or quite happy – this event can help you become a lot happier very soon. Paul McKenna has spent the last 25 years studying and developing many different ways to make people happier.
Paul McKenna believes happiness is not a matter of luck, it is created by certain ways of thinking and acting. Take control of your life and your happiness today!
WHAT WOULD BE BEING MORE ABUNDANT ALLOW YOU TO DO WITH YOUR LIFE?
If you've ever wondered why it is that some people find it easy to make money and get what they want, while others struggle, Paul McKenna believes it's not necessarily because they are more intelligent, work harder or have better luck – it's simply because they think and act differently.  If your not as abundant as you want to be yet, it very likely to be for two reasons - there are things you don't know and things you're not doing.
Do you want to make more money?
Do you want to improve the quality of your life?
Do you believe you can be abundant?
What if it was easier than you think?
LET PAUL McKENNA HELP YOU!
Ticket price includes 3 of Paul's best-selling books and audio programs which you will receive at the seminar...Instant Confidence, I Can Make You Happy, I Can Make You Rich.