Celebrating Equinox with Itzhak Beery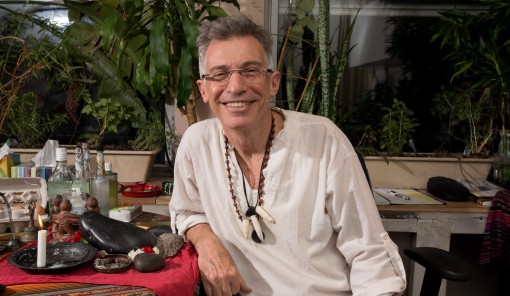 Celebrating Equinox with Itzhak Beery
Wednesday, September 21, 2022 -

19:00

to

21:00
Alternatives says:
Include a tea ceremony and ritual
Description:
The Equinox is a bi-annual solar event that is celebrated and revered in cultures around the world. Traditionally it is a time of harvest, of reaping the fruits of spring and summer, of celebrating and connecting to earth, ancestors and spirit and of giving thanks.
As day and night are of equal length during Equinox, it also symbolises balance. It reminds us that in a world of duality we constantly have to strive to restore balance – between our light and our shadow sides, our feminine and our masculine parts, our desire for growth and our desire for stability, our individual needs and the needs of our communities, our taking from and giving back to the earth. In a time when imbalance is one of our great perils, restoring balance on an individual, communal and environmental level is a big part of Shamanic Healing.
In this evening celebration, Shamanic teacher and author Itzhak Beery invites you to experience a healing to restore an inner balance, whilst ceremonially honouring the Equinox.
The ceremony includes an Amazonian Guayusa Dream Tea Ceremony.  In this special traditional ceremony, we honor the Guayusa tree spirit with chants, songs and music. As we sip the sacred tea, we go into deep meditative silence in complete darkness, to encounter and communicate with our spirit guides and other spirits, to enable us to bring new visions and awareness into our lives.