Become the Shaman of Your Own Soul with Robert Moss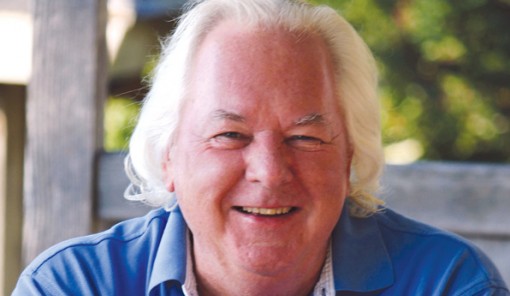 Become the Shaman of Your Own Soul with Robert Moss
Wednesday, January 12, 2022 - 19:00

to

Wednesday, January 26, 2022 - 20:30
Alternatives says:
3 part course - Active Dreaming for Healing and Becoming Whole
Description:
3 x 90 minute sessions, all at 7pm GMT over three Wednesdays
Soul-loss, in shamanic understanding, is a primary source of illness, depression and mental confusion. We lose vital soul energy through pain and trauma and heartbreak, through wrenching life choices, and by giving up on our big dreams and ceasing to live the soul's purpose. When we lose vital soul energy, the magic goes out of life. We are often fatigued for no apparent reason, we can't experience joy or love, and there is a gaping hole in us that we try to fill with addictive behaviors. Soul-loss can put us in the procession of the walking dead, playing the roles that other people cast us for, no longer knowing who we are or why we are in this world.
The Iroquois say that if we have lost our dreams, we have lost our souls. But when we reopen to our dreams, they can show us where our soul energy has gone, and how to bring it home.
In this adventure in healing and transformation, we'll open the dreamgates, recruit spiritual allies, become shamanic healers for our own family of selves, and welcome the energy and magic of soul back into our bodies and our daily lives. We will practice powerful techniques of Active Dreaming - Robert's original synthesis of dreamwork and shamanism - and grow the sacred space and compassionate circle energy that make the extraordinary easy.
Module 1
Healing in the Cave of Dreaming Bear
The Bear is the great medicine animal of North America and in Native tradition, the most powerful healers are those called by the Bear in dreams and visions. In ancient Europe, the Bear was the king of beasts, and there was a sacred kinship between bears and humans that we can trace from Paleolithic times.
Get ready to go deep at the very start of this course, into a place of healing and regeneration and re-connection with the animal spirits. You'll discover or grow stronger your personal Tree of Vision and find you can use it as a portal to many worlds. In a shamanic journey, powered by drumming, you'll be invited to enter the embrace of Great Mother Bear and discover what you need in order to heal yourself and help others to heal. You may meet other animal doctors. Shamanic types (and everyone who dreams is a little bit shaman) have connections with many animal spirits that offer distinct gifts and medicine. You'll be guided to
Grow your personal Tree of Vision as a sanctuary and gateway between worlds
Journey to the Cave of Great Mother Bear for healing, guidance and renewal
Learn from the spirit animals how to follow the natural paths of your energy
Open to the power of your dreams
Learn a fun, fast way to share your dreams and life stories with others, receive helpful feedback and guidance on how to embody their guidance and energy in everyday life.
Module 2
Bring Home Your Beautiful Dreamer
The child in you is the master of dreams and imagination, the Great Imagineer. If we have lost our dreams and have trouble visualizing, it is often because we have lost touch with the beautiful bright dreamer in our soul. She may have gone missing because of soul loss caused by pain or abuse or grief, or withdrawn her energy because we have forgotten to play and aren't much fun to be around. As a time traveler, you can journey to a younger self in her own Now time.
As a voice in her mind, you can provide the encouragement and counsel she may need at a time of unbearable pain or challenge. You can be the friend and protector she lacked when her need was great. From this can flow tremendous healing for both of you, for you in your present time and for her in her own time. In this class you will be able to
 Learn how to use your dreams as portals to places of healing, guidance and spiritual encounter
 Open the path to the Magical Child (who loves the Bear)
Journey across time to younger selves who need help and support in their own Now time
Reclaim vital energy by bringing back parts of yourself that went missing because of pain or grief or trauma in your earlier life
Apply the very best Rx for nightmares and scary dreams
Module 3
Create Your Living Totem Pole
You are now invited to make a seven-part shamanic journey through the major centers in your energy body. You will find this gives you a remarkable diagnostic picture of the present state of your physical, emotional and spiritual health. It facilitates far more. You'll return with an energy map you can use for further journeys of healing and self-understanding. You'll find your connection with the animal powers comes richly alive and that you develop a fabulous treasury of living symbols. In this class you'll
Journey through the seven major chakras to diagnose your current state of physical, emotional and mental health
Connect more deeply with animal helpers and see where they want to live in your energy body – and how they want you to live.
Develop a treasury of living symbols you can use to release the creator in you, connect with spiritual traditions that are calling you, and help to heal yourself and others
Open the heart and find the voice of your heart
Release your inner artist and creator