Awaken to the Cosmic Laws of Love, Service and Wisdom: INKA wisdom for a changing world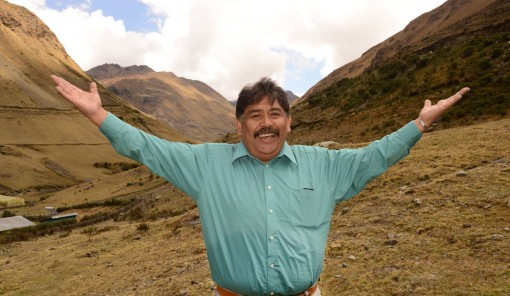 Awaken to the Cosmic Laws of Love, Service and Wisdom: INKA wisdom for a changing world
Monday, June 17, 2019 -

19:00

to

20:30
Alternatives says:
Jorge Luis is recognized worldwide as an authority on Inca philosophy, spirituality and tradition.
Description:
Jorge Luis Delgado is a shaman, author of several books and a world-wide well known authority on the philosophy of love, service and wisdom that is the ethos of the ancient tradition of the Inca people
We are in the midst of a great transition … there is no doubt that our world is changing; global warming, ecological and environmental issues are showing us that we need to become the catalysts for change as we question what has been, and wonder how we might contribute to the emergence of a new world.  
We are experiencing what the Inca people call the Pachakutti… the  great turning time.. and according to the Inca, the world is turning again towards the dawning of a new day. We are at the end of a very old cycle that began hundreds of years ago.  We are emerging from the dark times, and in these in-between times of transition what seems to be creating uncertainty and disruption has also the potential to bring about great change for the better; a new world that is based on Love, on Service and on Wisdom.
Wise indigenous peoples have spoken of these times for many years as the 'prophecies of the time to come';  that time is now, and we are the ones we have been waiting for.
This evening Jorge Luis Delgado, will inspire us as he leads us through a beautiful ceremony, a prayer for the earth, an offering of gratitude to the Great Mother who has always provided for us, and to the Father Sun, who at this time of the Summer Solstice is at it's most powerful.  The Summer Solstice is a time to celebrate our own light, our own power.. not power without love,  but power with Love and Wisdom and in Service.  There is a great movement towards caring for our planet, our only home and this has to begin at home, within our hearts, within our families and within our communities.
The despacho ceremony will be a moving, inspiring ceremony led by Jorge Luis in which you will contribute your dream, your own wish for our planet and for the wellbeing of all those who live with us.