Ancestral Healing and Dream Archaeology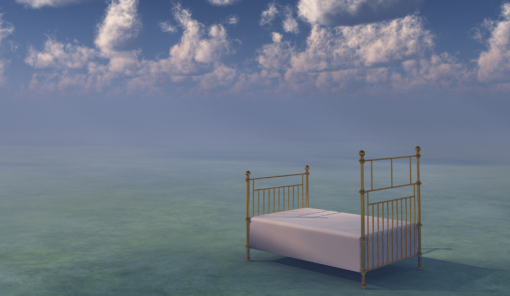 Ancestral Healing and Dream Archaeology
Friday, March 5, 2021 - 19:00

to

Friday, March 19, 2021 - 20:30
Alternatives says:
3 x 90 minute sessions, all at 7pm GMT over three Fridays
Description:
3 x 90 minute sessions, all at 7pm GMT over three Fridays
Friday March 5, Friday March 12, Friday March 19
The ancestors are calling, calling: the ancestors of your bloodlines, of the lands where you live or travel, and of your soul family across time and place. 
    In this soul-centred course, you will explore loving and effective ways to heal your relations with the departed through the powerful techniques of Active Dreaming, Robert's original synthesis of shamanism and dreamwork.
     Our work and play goes further. You will learn the practice of dream archaeology. This is an emerging discipline, pioneered by Robert, that enables you to access the living past, to enter into direct communication with the keepers of ancestral wisdom and heal the collective and cultural soul loss that is a feature of our age.   
Each class will include depth shamanic journeys powered by Robert's live drumming. Week by week we'll grow the wonderful supportive community that makes the extraordinary easy.
Session 1
DREAMING WITH THE DEPARTED
A Seneca Indian prophet observed that "the dimension that divides the living from the dead is exactly as wide as the edge of a maple leaf."
In this class, you will learn that:  
Dream encounters with the departed are entirely natural.
Dreaming is the easiest form of communication with the Other Side, and it gives us a direct line.
Dreams of the departed give us first-hand knowledge of life beyond death.
Departed friends or ancestors may come to play the role of personal angels, passing on life-helping counsel and psychic information.
Dreams show us when the departed need help from us, because they are lost or confused, mired in old addictions and attachments – or do not even realize that they have died.
Dreamwork with the dying can help prepare them for the big journey and provides clarity and courage for approaching the last stages of life as an opportunity for growth, resolving unfinished business and healing old wounds.
Session 2
VISIT THE OTHER SIDE
The departed make visitations in our dreams. We can also visit them in their own realm. In this high-energy adventure, we will call in spiritual guidance and protection and embark on a journey to the Other Side for helpful and timely communication with someone who resides there. This may be a departed friend or loved one who has appeared to you in a dream, or an ancestor from further back. You may choose to use a personal dream as the portal for the journey.
You will also be invited to use group portals that have opened the way for previous travellers. 
In this class, you will: 
Call in the guidance, blessing and protection you need to travel safely to and from these realms
Learn how to use a personal dream or memory as a portal for a journey to the Other Side
Open helpful and timely communication with a departed loved one or ancestor
Learn about conditions in the afterlife as they experience them
Remember that healing and forgiveness are always available across the apparent barrier of death
Confirm that dreaming is the best preparation for dying
Session 3
PRACTICE DREAM ARCHAEOLOGY
The practice of dream archaeology involves reclaiming authentic knowledge of ancestral traditions, including those that may have been buried or suppressed in the course of history, through a combination of careful research and shamanic journeying across time and between dimensions.
The dream archaeologist combines the skills of the shaman, the scholar and the detective.
In this class you will learn that:
Your authentic spiritual allies and teachers come looking for you in dreams and in the threshold space between sleep and awake. They put on masks or costumes adapted to our level of understanding
You can use a dream or personal image as a portal for a conscious shamanic journey across time and into the Many Worlds
You can reach across time to heal ancestral wounds, discharge karmic burdens, and re-quicken ways of seeing and healing that were shared by the wise ancestors, who knew that dreams show us what the soul wants, and open roads for the soul to come home.