100 Years of Reiki - A Deeper Understanding Of Its Real Potential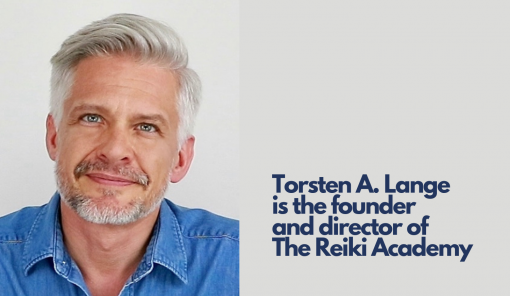 100 Years of Reiki - A Deeper Understanding Of Its Real Potential
Wednesday, March 9, 2022 -

19:00

to

20:30
Alternatives says:
Reiki Master Torsten A. Lange will mark the Reiki centenary with extraordinary new revelations
Description:
In this ground-breaking talk, Reiki Master Torsten A. Lange will mark the Reiki centenary with extraordinary new revelations: The mostly unknown story of how the system of Reiki was really born - and how this new understanding can lead to a much more powerful efficacy of Reiki in the future.
Reiki History
Reiki is one of the best-known energy healing modalities in the world. Wherever you go, once you mention the word Reiki, there'll be some - if not many - who have either heard of it or even experienced it. It is one of the most widely used complementary therapies in hospital settings, and millions of people are using it every day for themselves and friends and family.
Few, though, know that its remarkable conquest only properly started in the late 1980s. For most of the last 100 years, Reiki was known to only a very select few. Even more remarkable, though, is that once we go back to the roots and discover the origins of the system, a much deeper picture evolves than known even to most established Reiki practitioners. The first part of this talk will therefore uncover the real history of Reiki, the life of its founder, Mikao Usui, and how it has changed over the past century.
Reiki Future
Uncovering the roots of the system also shows that the world has only just scratched at the understanding of its true power. Reiki has the potential to become a worldwide movement, a blueprint for a new 21st-century society: It can give everybody tangible proof of their own spiritual connection - immediately changing our daily lives.
Going back to the roots shows that Reiki was indeed intended as a lifestyle, rather than just a complementary therapy. After this potential has been overlooked for most of the 100 years, it's now time to enter the next phase. Reiki can revolutionize the world - and Torsten will practically and experientially show how it can transform every aspect of our life: Our personal spiritual development, family life, workplace, communities, society, or indeed international relations.
Reiki Healing Experience
Following the talk, for the first time ever, Torsten will be giving a powerful Reiju (Reiki healing transmission) to everyone joining, both in-person and online. If you already practice Reiki, it will deepen your connection; if you are new to it, you will receive an amazing experiential insight of what Reiki is all about. And it may well be the beginning of your own journey with Reiki.